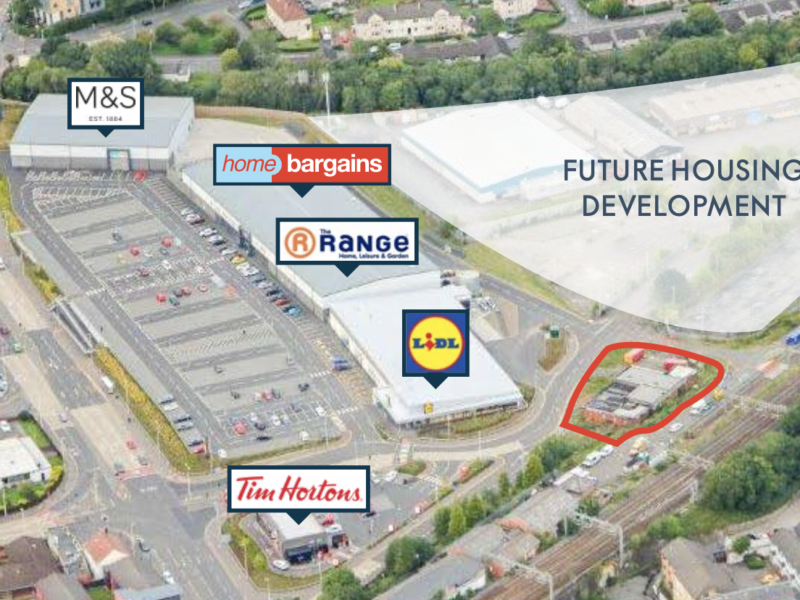 Location
47 Wallneuk Road, Paisley, PA3 4BT
Details
Site for sale
Site Extends to Approximately 0.4 acres
The site is located just to the south east of Renfrew Road retail Park on the heart of Paisley.
Due to the prominence and accessibility of the site, we envisage the purchaser will develop for a traditional road site use such as Drive-Thru, Petrol filling station or Trade Counter parade.
The subjects are located on the south side of Wallneuk Road in Paisley, adjacent to the recently developed Renfrew Road retail park, home to notable occupiers such as Lidl, Marks and Spencers, The range and Tim Hortons.